Latest topics
»
Goetia where are you
by
Pumpkinhead
Tue Apr 09, 2019 4:08 pm
»
The perfect spot
by
Pumpkinhead
Tue Apr 09, 2019 4:07 pm
»
Pumpkinhead's Flames; Flames Of Eternity
by
Pumpkinhead
Fri Mar 22, 2019 3:49 pm
»
Insangel Weapons
by
Triere
Fri Mar 22, 2019 2:26 pm
»
Insangel Manna
by
Triere
Fri Mar 22, 2019 2:14 pm
»
The Insangel
by
Triere
Fri Mar 22, 2019 2:04 pm
»
End Game
by
Pumpkinhead
Fri Mar 22, 2019 1:39 pm
»
Home sweet home
by
Gravemind
Sun Mar 17, 2019 3:21 pm
»
Next; The City
by
Pumpkinhead
Fri Mar 15, 2019 5:43 pm
»
A flower within a city
by
Memento Mori
Thu Mar 14, 2019 6:53 pm
»
The Ghost
by
Gravemind
Mon Mar 11, 2019 3:13 pm
»
Networking minds
by
Gravemind
Mon Mar 11, 2019 3:03 pm
»
C.C.C The Gravemind
by
Gravemind
Mon Mar 11, 2019 2:51 pm
»
Death follows the flower
by
Memento Mori
Mon Mar 11, 2019 1:59 am
»
Remember Death
by
Memento Mori
Mon Mar 11, 2019 1:44 am
Scathan, the one who mastered all and had everything anyone could ever want and yet he felt like something was missing, something that he couldn't use his powers to solve, something that only another God/Goddess could give him. That one thing that only someone else could give him was another version of himself or best put..a child, a child he could call his own and someone he could leave everything to. Despite his actions and his feelings towards things, he couldn't shake the need for a child, maybe it was his other half seeping through somehow or someway, regardless of the matter he needed a child.

So he made his way to the Isles and opened the pathway to it and stepped into the realm of the Gods. Once he made it to the other side he called forth specific Goddess such as Venues, Nox, Hades. These were the ones he needed for reasons they would soon find out.

"Come forth! I have need of favors form the lot of you."

Scathan




Posts

: 65


Join date

: 2017-11-29



Nox: "Another God asking for another god help? Ahahaha that's most amusing if I do say so myself. However, I am intrigued as to why you of all people Scathan would need our help?"

Venues: "It is indeed something I'd like to know myself, so let us gather and see what it is that he wants."

Hades: "Yes, let's see what the one who destroyed his own universe wants with us mmhmhmm."

From the shadows of the Isles came forth the Gods and Goddess that was asked for. Each one appeared in their own fashion and showed up in no actual order from first to third, each one appeared on a different side of Scathan.



Goetia




Posts

: 73


Join date

: 2017-11-29



"Enough with the small talk! I've come here to ask that you grant me a child so that I may leave everything it while also having something to call a spawn of myself. I do not wish to make the child myself for it would be nothing more than a copy of myself and that would defeat the reason for me doing this. So I've come here to ask you three to grant my favor.

I need you Venues you give birth to the child, you Nox you infuse the unborn child with the power of darkness and lastly you Hades, I need you to give the child dominion over the underworld so that she may avoid death if it does come from her. That is all."

He said as he looked at the three of them in hopes that they would agree to his favor and do the task he asked of them.

Scathan




Posts

: 65


Join date

: 2017-11-29



Hades: "You would have me give some unborn child rule over my domain? Have you no respect for whom you're talking to!? I shall not grant you this favor."

Nox: "That is a rather odd favor to ask...I shall grant you this favor and in light of this I shall of that you Hades grant the child a small portion of control; I'm rather curious to see how this plays out."

Venues: "A child you wish for so a child I shall give you. However, I do ask that you give me your right arm so that I may use it to make a child of your blood and your flesh and bone."

Hades: "Nox what exactly are you up too? You want me to give someone a small amount of control over my realm? Heh, I suppose I have nothing to lose in the matter so I shall agree to the term, but in return Scathan! The child's soul is mine and mine alone, she will not belong to you in death nor in life. This is the price you must pay for this deal."

Now that each God was in agreement to grant the favor, the would begin the process once everything was gotten and agreed on.

Goetia




Posts

: 73


Join date

: 2017-11-29



Hearing everything for himself he could only get a little angry at the fact that there was much to give. He was under the impression that thing would be simple, but this was on another level entirely. However, he did not say no to what was asked and without thought he tore his right arm and gave it to Venues, he agreed to let Hades have his child's soul and since Nox didn't ask for anything he simply looked at her for a second.

"Now that you have everything, do ask you agreed to do."

Scathan




Posts

: 65


Join date

: 2017-11-29



Once everything gathered up, the process would begin. First Venues would take the arm and using her powers she would convert it into energy before shaping that energy into a small ball of light and then into the form of a child. Nextly Nox placed her hand upon the forming child and infused it with her very own power and half of her soul rather than just the power of darkness, so the child would also be linked to her. That was the deal she didn't speak of nor would she inform Scathan of what she was doing.
Lastly was Hades who reached into the child and removed its soul only to find out just what Nox was doing. He, however, said nothing, but he did leave half of the child's soul so that it would fuse with the half of Nox's soul. It was indeed something he didn't expect her to do, but he was now intrigued by this action.
Now with everything set and everything in order, the energy would start to take shape and Venues would drop the energy and once it hit the ground it would grow into a rather cute little girl that Scathan could call his own. The only thing that was off about her was a marking on her right arm, this was largely due to it being Scathan's actual arm and due to what Nox did.
(Ref till I draw out her image myself)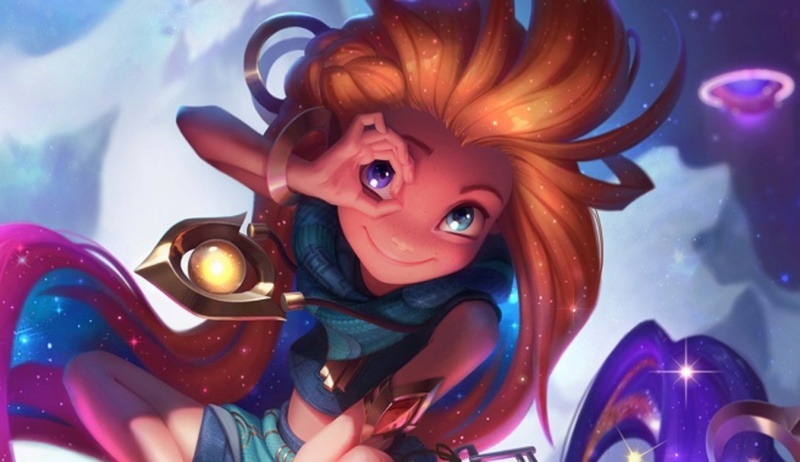 Nox, hades, Venues: 'We have granted you this favor, now take your child and leave."
After that, the three of them left, vanished, flew like the wind. All that was left was the child and Scathan himself.

Goetia




Posts

: 73


Join date

: 2017-11-29



"You're here. My own spawn. A child."

He was a bit speechless at the moment since this was the first time he'd ever seen something like this right in front of his very own eyes. He looked at the girl up and down before doing something that would help her in the long run.

"Child! You are of me and thus you shall know all that I know. You will know of the 10 rings upon the thrown and most importantly you'll know pain..."

At that moment he rammed his fist into his own daughter chest, drawing blood and a lot of it to boot. He did this to show her that he felt some affection for her.

"Death won't come for you since you possess a part of me, so this won't kill you, but it will knock you out...Now forget."

He said as he pulled his first from her chest and placed his hand out in front of her and with a little force he erased her; sending her somewhere else away from him completely.

"You'll come back once you're ready and you've gotten the rings, my child."

Scathan




Posts

: 65


Join date

: 2017-11-29



Similar topics
---
Permissions in this forum:
You
cannot
reply to topics in this forum